New Additions
New for July 2020: Wowbrary at Ayer Library
Click here to sign up for Wowbrary, a service that sends you weekly emails of the newest books, DVDs, audiobooks, and more at Ayer Library! Just enter "01432" as your zip code, select Ayer Library, and enter your email to start receiving updates!
Scroll down the page to view just some of our newest additions.
We are adding NEW electronic items to the collection
While our doors are closed, we are working hard to increase what is available to you from the Ayer Library. Click here for information about using your Ayer Library card to access eAudiobooks, streaming video, and more through RBdigital. Click here for information about accessing eBooks through OverDrive.
Let us know if you are looking for a particular title we do not have yet!
Most of the new purchases are the most recent of a series, a few old favorites, and a few new emerging authors to try! When we purchase the items they are immediately available electronically to you. As an Ayer patron you get to be first in line for Ayer eBooks and eAudiobooks.
Adult Fiction
From the New York Times bestselling author of Love Walked In and Belong to Me comes a profound and heart-rending story about a horrific tragedy that marks one woman and her hometown and about the explosive secrets that come to light twenty years later.
The City We Became by N.K. Jemisin
Three-time Hugo Award-winning and New York Times bestselling author N.K. Jemisin crafts her most incredible novel yet, a story of culture, identity, magic, and myths in contemporary New York City.
The End of October by Lawrence Wright
In this riveting medical thriller — from the Pulitzer Prize winner and best-selling author — Dr. Henry Parsons, an unlikely but appealing hero, races to find the origins and cure of a mysterious new killer virus as it brings the world to its knees.
Based on an unexplored slice of World War II history, Exile Music is the captivating story of a young Jewish girl whose family flees refined and urbane Vienna for safe harbor in the mountains of Bolivia.
August is an average twelve-year-old. Following his parents' messy divorce, his mother decides that she and August need to start over in a new town. There, he tries to be an average teen — playing football and doing homework — but when his role in a shocking act of violence throws him off course once more, he flees to a ranch in rural Montana, where he learns that even the smallest communities have dark secrets.
Adult Nonfiction
An urgent and heartbreaking investigation into the corporate greed and governmental corruption that pumped millions of pain pills into small Appalachian towns.
Wow, No Thank You: Essays by Samantha Irby
From Samantha Irby — beloved author of New York Times bestseller We Are Never Meeting in Real Life –– a rip-roaring, edgy and unabashedly raunchy new collection of hilarious essays.
Me & Patsy, Kickin' Up Dust: My Friendship with Patsy Cline by Loretta Lynn, with Patsy Lynn Russell
Me & Patsy Kickin' Up Dust shares the "important and inspiring" (Miranda Lambert) never-before-told complete story of the remarkable relationship between country music icons Patsy Cline and Loretta Lynn.
Together: The Healing Power of Human Connection in a Sometimes Lonely World by Vivek H. Murthy
In Together, the former Surgeon General addresses the overlooked epidemic of loneliness as the underpinning to the current crisis in mental wellness and offers solutions to create connection and stresses the importance of community to counteract the forces driving us to depression and isolation.
The Firsts: The Inside Story of the Women Reshaping Congress by Jennifer Steinhauer
A lively, behind-the-scenes look at the historic cohort of diverse, young, and groundbreaking women newly elected to the House of Representatives in 2018 as they arrive in Washington, DC, and start working for change, written by a news reporter with sharp insight and deep knowledge of the Hill.
Movies, TV, and Documentaries
Dan Torrance remains traumatized by the sinister events that occurred at the Overlook Hotel when he was a child, spending his days self-medicating away the 'shine' with alcohol. His hope for a peaceful existence soon becomes shattered when he meets Abra, a teen who shares his extrasensory gift. Together, they form an unlikely alliance to battle the True Knot, a cult whose members try to feed off the shine of innocents to become immortal.
Kim Ki-teak's family are all unemployed and living in a squalid basement. When his son gets a tutoring job at the lavish home of the Park family, the Kim family's luck changes. One by one they gradually infiltrate the wealthy Park's home, attempting to take over their affluent lifestyle.
A group of women decides to take on Fox News head Roger Ailes and the toxic atmosphere he presided over at the network.
Set in 1970s Mexico City, this black-and-white film follows the daily life of Cleo, a domestic worker employed in a home with Antonio and Sofia, their four children, and the children's elderly grandmother. When Antonio suddenly leaves, Cleo must assist Sofia with the children and household affairs as their live — and the world around them—tumble into disarray.
Columbus, Tallahasse, Wichita, and Little Rock must face off against the many new kinds of zombies that have evolved in the past decade, as well as some new human survivors. But most of all, they have to face the growing pains of their own snarky, makeshift family.
Adult Large Print
Fair Warning by Michael Connelly
The hero of The Poet and The Scarecrow is back in the new thriller from #1 New York Times bestselling author Michael Connelly. Jack McEvoy, the journalist who never backs down, tracks a serial killer who has been operating completely under the radar — until now.
The Book of Lost Friends by Lisa Wingate
From the bestselling author of Before We Were Yours comes a new historical novel: the dramatic story of three young women searching for family amid the destruction of the post–Civil War South, and of a modern-day teacher who learns of their story and its vital connection to her students' lives.
All Adults Here by Emma Straub
When Astrid Strick witnesses a school bus accident in the center of town, it jostles loose a repressed memory from her young parenting days, decades years earlier. Suddenly, Astrid realizes she was not quite the parent she thought she'd been to her three, now-grown children. But to what consequence?
You Are Not Alone by Greer Hendricks and Sarah Pekkanen
Shay Miller wants to find love, but it eludes her. She wants to be fulfilled, but her job is a dead end. She wants to belong, but her life is increasingly lonely. Until Shay meets the Moore sisters. Cassandra and Jane live a life of glamorous perfection, and always get what they desire. When they invite Shay into their circle, everything seems to get better. Shay would die for them to like her. She may have to.
Hell and Other Destinations: A 21st Century Memoir by Madeleine Albright
Six-time New York Times bestselling author and former Secretary of State Madeleine Albright — one of the world's most admired and tireless public servants — reflects on the final stages of one's career, and working productively into your later decades in this revealing, funny, and inspiring memoir.
Adult CD Audiobooks
From Dean Koontz, the international bestselling master of suspense, comes an epic thriller about a terrifying killer and the singular compassion it will take to defeat him.
Redhead by the Side of the Road by Anne Tyler
Redhead by the Side of the Road is an intimate look into the heart and mind of a man who sometimes finds those around him just out of reach — and a love story about the differences that make us all unique.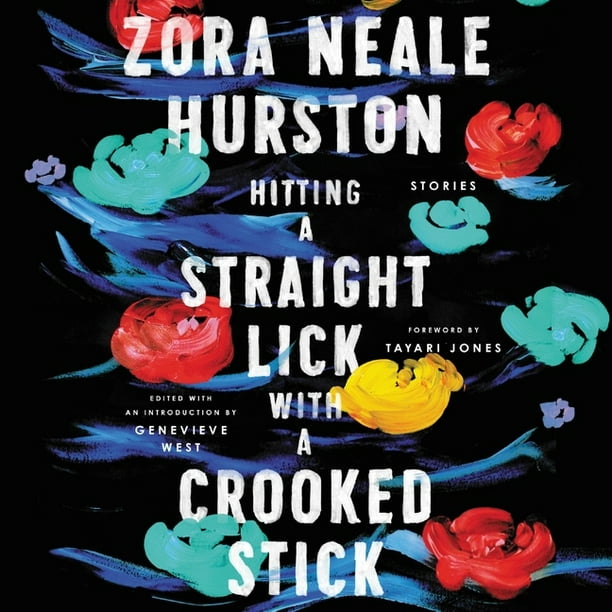 Hitting a Straight Lick with a Crooked Stick: Stories from the Harlem Renaissance by Zora Neale Hurston
A collection of stories about love and migration, gender and class, racism and sexism that proudly reflect African American folk culture. Brought together for the first time in one volume, they include eight of Hurston's "lost" Harlem stories, which were found in forgotten periodicals and archives.
Unknown Valor: A Story of Family, Courage, and Sacrifice from Pearl Harbor to Iwo Jima by Martha MacCallum and Ronald J. Drez
In honor of the Seventy-Fifth Anniversary of one of the most critical battles of World War II, Martha MacCallum pays tribute to the heroic men who sacrificed their lives in the fight to win Iwo Jima.
Joy at Work: Organizing Your Professional Life by Marie Kondo and Scott Sonenshein
Marie Kondo and Scott Sonenshein offer stories, studies, and strategies to help eliminate clutter and make space for work that really matters. Using the world-renowned KonMari Method and cutting-edge research, this will help the listener overcome the challenges of workplace mess and enjoy the productivity, success, and happiness that comes with a tidy desk and mind.
Picture Books
From award-winning duo, Tony Johnston and Jim LaMarche comes a stunning, lyrical picture book about a girl's desire to see an elusive California puma in the wild that includes interesting facts about this beautiful and threatened animal.
Mouse, Rabbit, and Shelly the tortoise are heading home when they decide to take a shortcut through the creepy, crooked creek. "Isn't that where the crocodiles live?" asks Rabbit nervously…
Peppa Pig is a lovable (but slightly bossy) little piggy who lives with Mummy Pig, Daddy Pig, and her little brother, George. This charming storybook is the perfect introduction to Peppa Pig's wonderful world.
Grant Snider's beautiful debut picture book explores the wonders—and colors—of nighttime. For the night is not just black and white.
With bouncy, rhyming text and imaginative, whimsical illustrations, Our Celebración! is the perfect way to enjoy a summer day–or any day–and learn some Spanish too!
Juvenile Chapter Books and Non-Fiction
Featuring the only true ghost stories in existence (as the book itself will tell you), readers discover 13 eerie encounters that are perfect for sharing—if they dare.
Amazon's No. 1 Children's Non-Fiction Book of the Year 2019 is an illustrated encyclopedia of Greek mythology like no other.
In the first book of this new series, author Elise Allen brings to life a fantastical world filled with high-stakes adventure, incredible twists, and all the spark and humor of sisterhood.
Cruz leaves his tranquil home in Hawaii to join 23 talented kids from around the globe to train at the Explorer Academy with the world's leading scientists to become the next generation of great explorers.
From the moment life crawled out of the oceans and onto land, to when our primate ancestors climbed down from the trees, the history of Planet Earth is filled with incredible stories. A 2019 Outstanding Science Trade Book for Students: K–12 (National Science Teachers Association and the Children's Book Council).
Young Adult Novels and Non-Fiction
Told in two distinct and irresistible voices, Junauda Petrus's bold and lyrical debut is the story of two black girls from very different backgrounds finding love and happiness in a world that seems determined to deny them both.
A harrowing, remarkable poetry memoir about one girl's struggle with an anxiety disorder.
The power-obsessed ruler of the city, Madame, has cultivated a society in which memories are currency, citizens are divided by ability, and Gifted individuals can take memories from others through touch as they please.
Stewart guides readers through how to get started with meditation as well as provides specific exercises for examining emotions, managing stress, checking social media habits and wellness routines, and setting intentions to increase happiness.
Bestselling Divergent and Carve the Mark author Veronica Roth delivers a stunning collection of novella-length stories set in the future, illustrated with startling black-and-white artwork.