New Additions
New for 2020: Wowbrary at Ayer Library
Click here to sign up for Wowbrary, a service that sends you weekly emails of the newest books, DVDs, audiobooks, and more at Ayer Library! Just enter "01432" as your zip code, select Ayer Library, and enter your email to start receiving updates!
Scroll down the page to view just some of our newest additions.
We are adding NEW electronic items to the collection
While our doors are closed, we are working hard to increase what is available to you from the Ayer Library. Click here for information about using your Ayer Library card to access eAudiobooks, streaming video, and more through RBdigital. Click here for information about accessing eBooks through OverDrive.
Let us know if you are looking for a particular title we do not have yet!
Most of the new purchases are the most recent of a series, a few old favorites, and a few new emerging authors to try! When we purchase the items they are immediately available electronically to you. As an Ayer patron you get to be first in line for Ayer eBooks and eAudiobooks.
Updated November 15th, 2020:
Adult Fiction
"From the #1 New York Times-bestselling author of the Gossip Girl series, a deliciously irresistible novel chronicling a year in the life of four families in an upscale Brooklyn neighborhood as they seek purpose, community, and meaningful relationships—until one unforgettable night at a raucous neighborhood party knocks them to their senses."
Fortune and Glory: Tantalizing Twenty-Seven by Janet Evanovich
"When Grandma Mazur's new husband dies on their wedding night, the only thing he left her was an old easy chair and the keys to a fortune, but as Stephanie and Grandma Mazur search for the treasure, they discover that two past enemies, along with a new adversary stand in their way, and the search turns into a race against time with more on the line than ever before because Stephanie's deepest feelings will be tested – as she may finally be forced to choose between Joe Morelli and Ranger."
The Lying Life of Adults by Elena Ferrante
"Giovanna's pretty face is changing, turning ugly, at least so her father thinks. Giovanna, he says, looks more like her Aunt Vittoria every day. But can it be true? Is she really changing? Is she turning into her Aunt Vittoria, a woman she hardly knows but whom her mother and father clearly despise? Surely there is a mirror somewhere in which she can see herself as she truly is. Giovanna is searching for her reflection in two kindred cities that fear and detest one another: Naples of the heights, which assumes a mask of refinement, and Naples of the depths, a place of excess and vulgarity. She moves from one to the other in search of the truth, but neither city seems to offer answers or escape."
"In 1887 near the tiny Texas town of Comanche, a posse finally ends the murderous career of The Piney Woods Kid in a hail of bullets. Still in the grip of blood-lust, the vigilantes hack the Kid's corpse to bits in the dead house behind the train depot. The people of Comanche rejoice. Justice has been done. A long bloody chapter in the town's history is over. The year is now 2016. Comanche police are stymied by a double murder at the train depot. Witnesses swear the killer was dressed like an old-time gunslinger. Rumors fly that it's the ghost of The Piney Woods Kid, back to wreak revenge on the descendants of the vigilantes who killed him. Help arrives in the form of a team of investigators from New Orleans. Shunned by the local community and haunted by their own pasts, they're nonetheless determined to unravel the mystery. They follow the evidence and soon find themselves in the crosshairs of the killer."
"A mechanic from a rural mountain village finds the limits of his family loyalties tested when his entrepreneur brother announces plans to revitalize the community through a hotel project that becomes increasingly overshadowed by greed and dangerous secrets."
Adult Nonfiction
"A biography of one of America's most popular and misunderstood authors, John Steinbeck. This first full-length biography of the Nobel Laureate to appear in a quarter century explores John Steinbeck's long apprenticeship as a writer struggling through the depths of the Great Depression, and his rise to greatness with masterpieces such as The Red Pony, Of Mice and Men, and The Grapes of Wrath."
Exhausted: How to Revitalize, Restore, and Renew Your Energy by Nick Polizzi and Pedram Shojai, O.M.D.
"Bucking the common adage that time is outside our hands, New York Times-bestselling author Pedram Shojai has developed a clear plan for maximizing the hours in your day in accordance with what's important to your health, family, career, passions, and desires. Shojai has refined his framework through over 15 years of coaching experience and identifying the key elements of scientifically proven practices."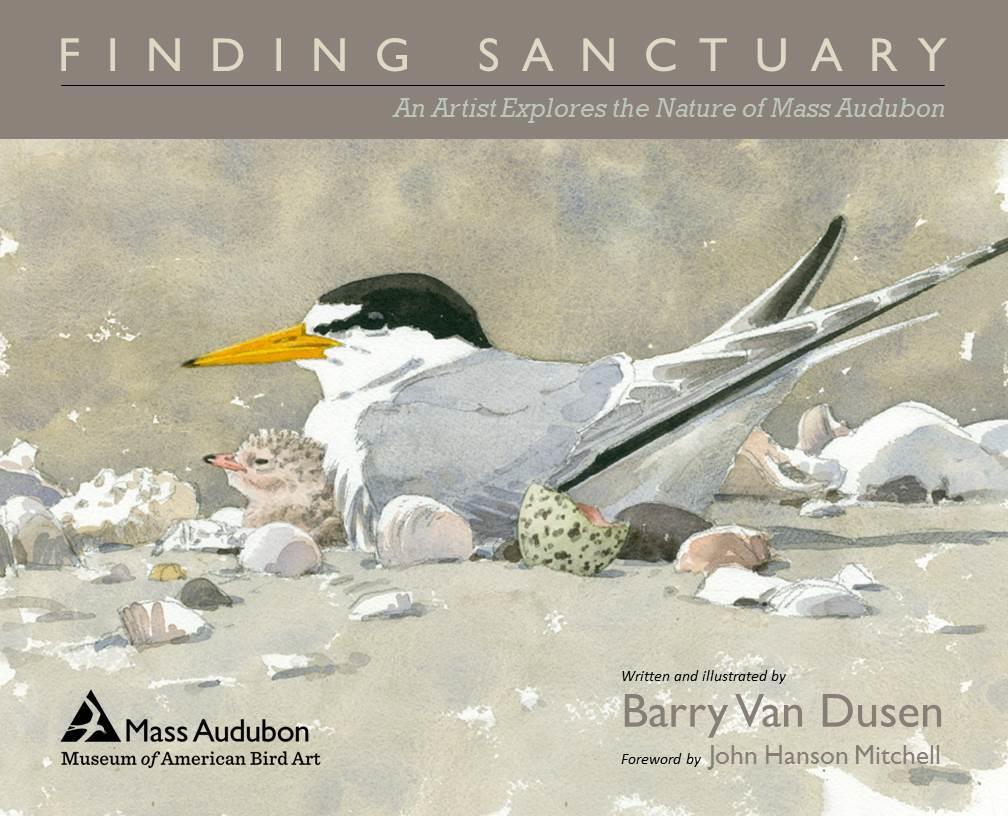 Finding Sanctuary: An Artist Explores the Nature of Mass Audubon, written and illustrated by Barry Van Dusen
"Featuring more than 250 watercolors and sketchbook studies, along with commentaries and essays by the artist."
The Upswing: How America Came Together a Century Ago and How We Can Do It Again by Robert D. Putnam, with Shaylyn Romney Garrett

"An eminent political scientist's brilliant analysis of economic, social, and political trends over the past century demonstrating how we have gone from an individualistic 'I' society to a more communitarian 'We' society and then back again—and how we can learn from that experience to turn the corner towards a stronger, more unified nation, from the author of Bowling Alone and Our Kids."
Wintering: The Power of Rest and Retreat in Difficult Times by Katherine May
"An intimate, revelatory book exploring the ways we can care for and repair ourselves when life knocks us down. Sometimes you slip through the cracks: unforeseen circumstances like an abrupt illness, the death of a loved one, a break up, or a job loss can derail a life. These periods of dislocation can be lonely and unexpected. For May, her husband fell ill, her son stopped attending school, and her own medical issues led her to leave a demanding job. Wintering explores how she not only endured this painful time, but embraced the singular opportunities it offered. A moving personal narrative shot through with lessons from literature, mythology, and the natural world, May's story offers instruction on the transformative power of rest and retreat."
Movies, TV, and Documentaries
"The sensational true story of the Women's Liberation Movement's disruption of the 1970 Miss World pageant, an event watched by more than 100 million viewers, and which made headlines around the world. Not only that, when order was restored, the first woman of color was crowned Miss World. In a matter of hours, a global audience had witnessed the patriarchy driven from the stage and the Western ideal of beauty turned on its head."
Vikings: Season 6, Part 1 (Television Series) 
"Season Six returns following the battle between brothers which left Bjorn Ironsides a hero to the people who have been under the tyrannical rule of Ivar for so long. As the new leader of Kattegat, Bjorn struggles to fill his late father's shoes as king, while facing critical dilemmas and wrestling with the idea that power overshadows morals. Meanwhile, Ivar travels to Russia and meets his match in Prince Oleg, a ruthless and unpredictable ruler."
"Bacurau, a small village in the Brazilian sertão, mourns the loss of its matriarch, Carmelita, who lived to be 94. Days later, its inhabitants notice that their village has literally vanished from online maps and a UFO-shaped drone is seen flying overhead. There are forces that want to expel them from their homes, and soon, in a genre-bending twist, a band of armed mercenaries led by Blade  arrive in town picking off the inhabitants one by one."
"When gravely ill teenager Milla falls deeply in love with petty drug dealer Moses, it's her parents' worst nightmare. But as Milla's first encounter with love brings her a new lust for life, things get difficult and traditional morals go out the window. Milla soon shows everyone in her circle, her parents, Moses, a sensitive music teacher, a promising child violinist, and a charmingly honest pregnant neighbor, how to live like there is nothing to lose."
"When a wealthy family vacations in a remote house in England, the husband/father experiences weird hallucinations and abnormal reality as a menacing spirit seems intent on making him pay for his past sins."
Adult Large Print
Jackie and Maria: A Novel of Jackie Kennedy and Maria Callas by Gill Paul
"Jackie Kennedy was beautiful, sophisticated, and contemplating leaving her ambitious young senator husband while recovering from the birth of a stillborn child. So when she's offered a holiday on the luxurious yacht owned by billionaire Ari Onassis, she says yes. Maria Callas is at the height of her operatic career and widely considered to be the finest soprano in the world. And then she's introduced to Aristotle Onassis, the world's richest man and her fellow Greek. Stuck in a childless, sexless marriage, and with pressures on all sides from opera house managers and a hostile press, she finds her life being turned upside down by this hyper-intelligent and impeccably charming man. Little by little, Maria's and Jackie's lives begin to overlap, and they come closer and closer until everything they know about the world changes on a dime."
Troubled Blood by Robert Galbraith
"While visiting his family in Cornwall, Private Detective Cormoran Strike agrees to take on a cold case involving a woman who went missing in mysterious circumstances in 1974, and as Strike and his partner in the agency, Robin Ellacott, investigate the disappearance, they come up against a fiendishly complex case with leads that include tarot cards, a psychopathic serial killer, and witnesses who cannot all be trusted."
Leave the World Behind by Rumaan Alam
"Amanda and Clay head out to a remote corner of Long Island expecting a vacation: a quiet reprieve from life in New York City, quality time with their teenage son and daughter, and a taste of the good life in the luxurious home they've rented for the week. But a late-night knock on the door breaks the spell. Ruth and G.H. are an older couple, it's their house, and they've arrived in a panic. They bring the news that a sudden blackout has swept the city. But in this rural area, with the TV and internet now down, and no cell phone service, it's hard to know what to believe. Should Amanda and Clay trust this couple, and vice versa? What happened back in New York? Is the vacation home, isolated from civilization, a truly safe place for their families? And are they safe from one other?"
Troubles in Paradise by Elin Hilderbrand
(Third book in the Paradise series) "After uprooting her life in the States, Irene Steele has just settled in at the villa on St. John where her husband Russ had been living a double life. But a visit from the FBI shakes her foundations, and Irene once again learns just how little she knew about the man she loved."
A Time for Mercy by John Grisham
"Court-appointed lawyer Jake Brigance puts his career, his financial security, and the safety of his family on the line to defend a sixteen-year-old suspect who is accused of killing a local deputy and facing the death penalty."
Adult CD Audiobooks
The Book of Two Ways by Jodi Picoult
"Everything changes in a single moment for Dawn Edelstein. She's on a plane when the flight attendant makes an announcement: prepare for a crash landing. She braces herself as thoughts flash through her mind. The shocking thing is, the thoughts are not of her husband, but a man she last saw fifteen years ago: Wyatt Armstrong. Dawn, miraculously, survives the crash, but so do all the doubts that have suddenly been raised."
Fortune and Glory: Tantalizing Twenty-Seven by Janet Evanovich
"When Grandma Mazur's new husband dies on their wedding night, the only thing he left her was an old easy chair and the keys to a fortune. As Stephanie and Grandma Mazur search for the treasure, they discover that two past enemies, along with a new adversary, stand in their way. The search turns into a race against time with more on the line than ever before. Stephanie's deepest feelings will be tested– and she may finally be forced to choose between Joe Morelli and Ranger."
His Truth Is Marching On: John Lewis and the Power of Hope by Jon Meacham
"An intimate and inspiring portrait of civil rights icon and longtime U.S. congressman John Lewis, linking his life to the quest for justice in America from the 1950s to the present, from the Pulitzer Prize-winning author of The Soul of America."
Vesper Flights by Helen Macdonald
"From the bestselling author of H is for Hawk, a brilliant and insightful work about our relationship to the natural world. Our world is a fascinating place, teeming not only with natural wonders that defy description, but complex interactions that create layers of meaning. Helen Macdonald is gifted with a special lens that seems to peer right through it all, and she shares her insights–at times startling, nostalgic, weighty, or simply entertaining–in this masterful collection of essays."
The Red Lotus by Chris Bohjalian
"Falling in love with a wounded former patient and accompanying him on a cycling trip to Vietnam, an emergency-room doctor uncovers a bizarre series of deceptions that culminate in her boyfriend's unexplained disappearance."
Picture Books
From award-winning duo, Tony Johnston and Jim LaMarche comes a stunning, lyrical picture book about a girl's desire to see an elusive California puma in the wild that includes interesting facts about this beautiful and threatened animal.
Mouse, Rabbit, and Shelly the tortoise are heading home when they decide to take a shortcut through the creepy, crooked creek. "Isn't that where the crocodiles live?" asks Rabbit nervously…
Peppa Pig is a lovable (but slightly bossy) little piggy who lives with Mummy Pig, Daddy Pig, and her little brother, George. This charming storybook is the perfect introduction to Peppa Pig's wonderful world.
Grant Snider's beautiful debut picture book explores the wonders—and colors—of nighttime. For the night is not just black and white.
With bouncy, rhyming text and imaginative, whimsical illustrations, Our Celebración! is the perfect way to enjoy a summer day–or any day–and learn some Spanish too!
Juvenile Chapter Books and Non-Fiction
Featuring the only true ghost stories in existence (as the book itself will tell you), readers discover 13 eerie encounters that are perfect for sharing—if they dare.
Amazon's No. 1 Children's Non-Fiction Book of the Year 2019 is an illustrated encyclopedia of Greek mythology like no other.
In the first book of this new series, author Elise Allen brings to life a fantastical world filled with high-stakes adventure, incredible twists, and all the spark and humor of sisterhood.
Cruz leaves his tranquil home in Hawaii to join 23 talented kids from around the globe to train at the Explorer Academy with the world's leading scientists to become the next generation of great explorers.
From the moment life crawled out of the oceans and onto land, to when our primate ancestors climbed down from the trees, the history of Planet Earth is filled with incredible stories. A 2019 Outstanding Science Trade Book for Students: K–12 (National Science Teachers Association and the Children's Book Council).
Young Adult Novels and Non-Fiction
Told in two distinct and irresistible voices, Junauda Petrus's bold and lyrical debut is the story of two black girls from very different backgrounds finding love and happiness in a world that seems determined to deny them both.
A harrowing, remarkable poetry memoir about one girl's struggle with an anxiety disorder.
The power-obsessed ruler of the city, Madame, has cultivated a society in which memories are currency, citizens are divided by ability, and Gifted individuals can take memories from others through touch as they please.
Stewart guides readers through how to get started with meditation as well as provides specific exercises for examining emotions, managing stress, checking social media habits and wellness routines, and setting intentions to increase happiness.
Bestselling Divergent and Carve the Mark author Veronica Roth delivers a stunning collection of novella-length stories set in the future, illustrated with startling black-and-white artwork.